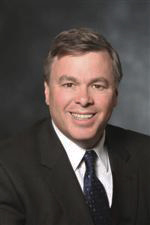 Gordon W. Stewart, Partner. Gordon has been practicing law for over 25 years. He has represented nationally and internationally-based companies, including world-wide manufacturers, retailers, and conglomerates; foreign, international, national, and regional financial institutions; healthcare and financial information service companies; and several Fortune 500 companies.
Gordon focuses his practice on general corporate and entity transactional matters, including special purpose entities (SPEs). He has significant experience with Delaware and Nevada entities, including corporations, limited liability companies, investment holding companies, REITs, limited partnerships and business trusts. He is experienced in multi-state tax planning, state and local tax matters, state tax litigation, commercial transactions, legal opinions and general matters of Delaware and Nevada entity law.
A former partner in a multi-jurisdictional Philadelphia-based law firm, Gordon founded the Wilmington, Delaware law firm in 1994. In 1995, he established the firm's Nevada office. Gordon is also a founder and principal of Stewart Management Company.
Gordon earned his A.B. degree from Dartmouth College, a J.D. degree (with Honors) from Washington and Lee School of Law (serving as Research Editor of the Law Review), and an LL.M (in Taxation) from New York University School of Law. He is admitted to practice in Delaware, Nevada and Maine.